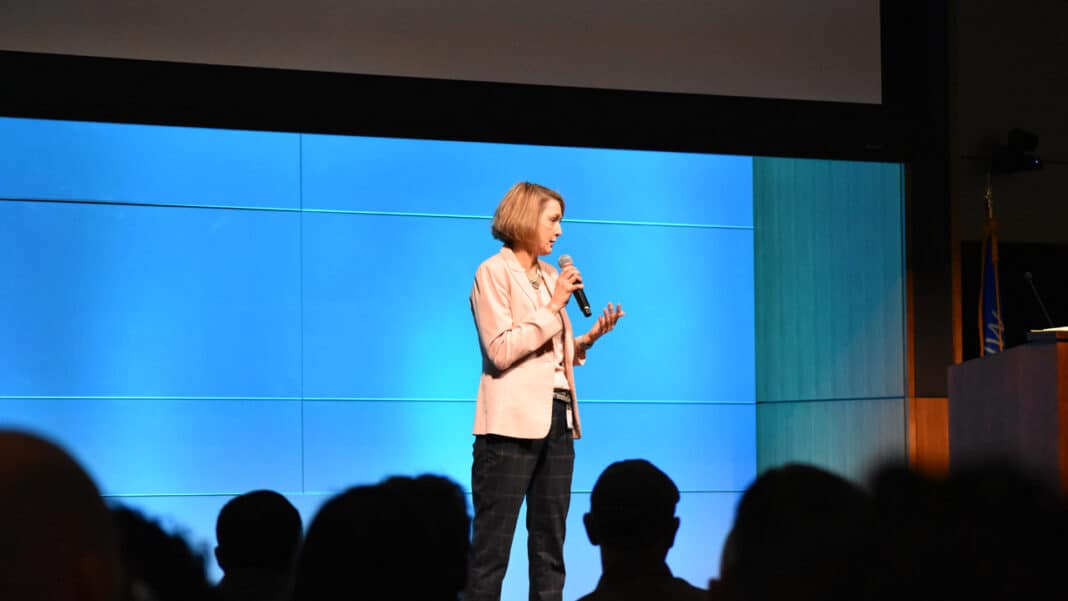 Last updated on January 28th, 2020 at 02:51 pm
We Energies and several new community partners have joined the MKE Tech Hub Coalition, Kathy Henrich, MKE Tech Hub Coalition chief executive officer announced at the coalition's community event today.
We Energies entered the partnership with a gold membership, which means the company committed $500,000 to $999,000 each year for two years and will have a seat on the coalition's Board of Directors, Advisory Committee and Nominating Committee.
"As we've seen in the energy industry, it is critical to encourage innovation and creativity in technology to best serve our customers," said Alison Trouy, We Energies senior communications specialist. "The MKE Tech Hub's efforts will attract and retain tech talent and help to transform Milwaukee area businesses."
Both Brookfield-based Concurrency, Inc. and Milwaukee-based Godfrey & Khan, S.C. joined the coalition with a bronze membership, which means the companies committed $10,000 to $99,000 each year for two years.
Partners who joined with a community membership include Alchemy Angel Investors, Carroll University and Young Enterprising Society (YES). The community membership means each organization committed $500 to $9,999 per year for two years, but will not have a board or committee seat.
All members have a vote on prospective candidates for community directors.
The MKE Tech Hub Coalition is a partnership between six leading companies in southeastern Wisconsin including Accenture, Advocate Aurora Health, Johnson Controls, Kohl's, Northwestern Mutual and Rockwell Automation. The organization's mission is to grow, attract and retain tech talent to the region with the goal of doubling the local tech workforce by 2025.
Doubling the amount of tech workers in the Milwaukee-area would mean approximately 70,000 tech workers. However, that number is closer to 100,000 with approximately 30,000 in the tech workforce expected to retire by 2020, Henrich said.
Henrich, who was recently named CEO of the coalition, reminded the community that while doubling the tech force may seem daunting, it's necessary for the economic health of the region.
"It sounds like kind of a crazy goal and we didn't just pick that out of the air," Henrich said. "It's because we need it in the region."
A Brookings Institution report suggests that Wisconsin is expected to be one of the top six states affected by automation and artificial intelligence, Henrich added.
"It's a pretty huge impact that we as a region are going to have unless we continue to transform our economy and focus on where the economy is growing the fastest," Henrich said.
Henrich also highlighted many of the initiatives in southeastern Wisconsin working to achieve the tech hub coalition's goal including local universities and organizations such as Girls Who Code. However, she said the region needs more involvement and invited those at the event to share what barriers they see in Milwaukee, and strategies to address the city's challenges.
"It's going to take a volunteer community working together to make this happen," Henrich said. "We have some work to do but I'm so excited to see the energy we have here in the region to do it together."